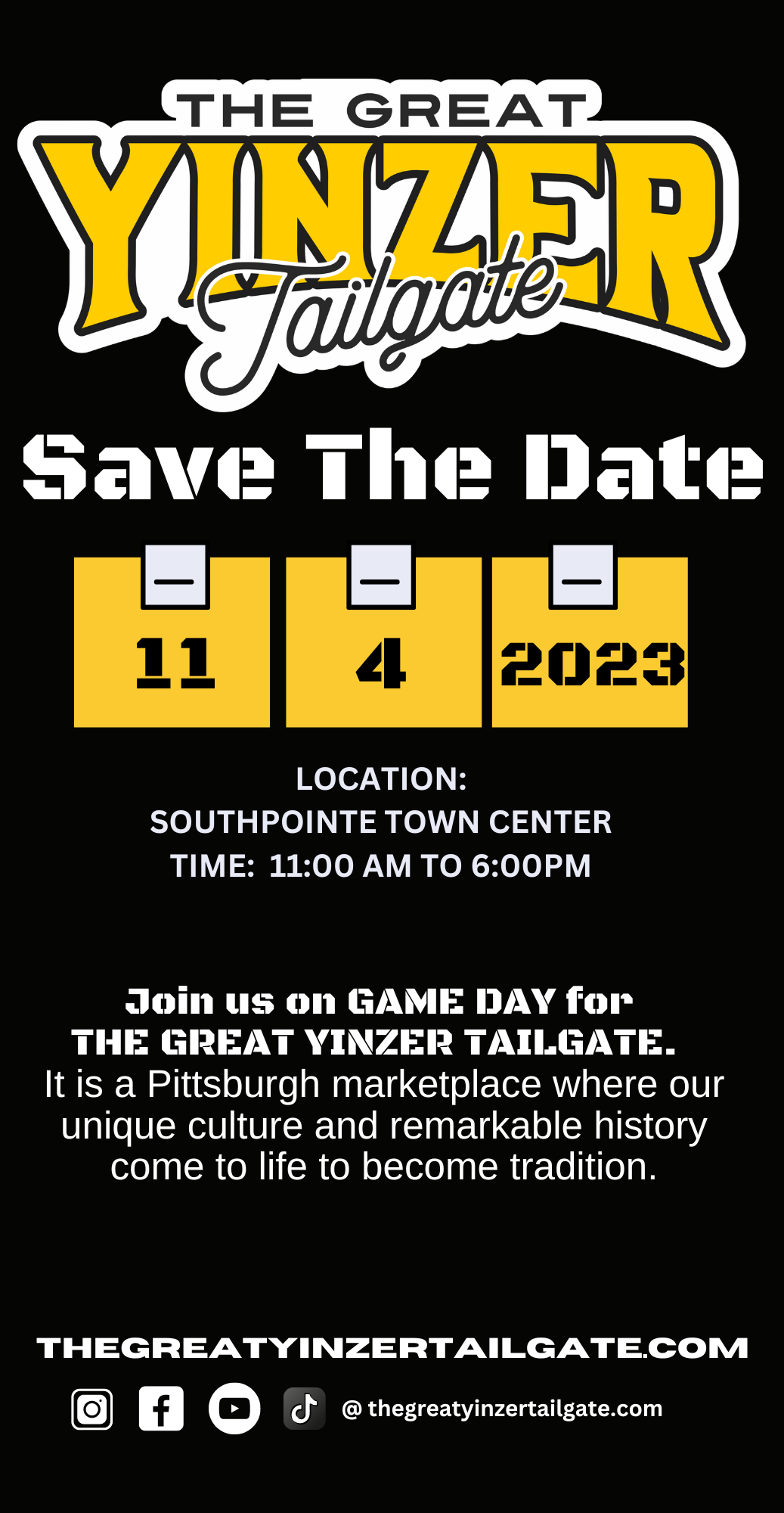 THE GREAT YINZER TAILGATE
WHAT IS IT?
yinz·er NOUN- PITTSBURGEESE a native or inhabitant of the US city of Pittsburgh in western Pennsylvania.
tail·gate- VERB A universal social gathering at which an informal meal is served from the back of a parked vehicle, typically in the parking lot of a sports stadium.
THE GREAT YINZER TAILGATE is a Pittsburgh infused marketplace where our unique culture and remarkable history come to life to become tradition.
This day-long event brings together people from all over the region to celebrate their hometowns and the unique culture that makes this area so special.
The event will take place on Saturday, November 4th in Southpointe Town Center. More than just a tailgate, it is a celebration of all things Western Pennsylvania.
The definition of the term "Yinzer" summarizes this ultimate fan experience best. A Yinzer is a local who strongly identifies with the nearby city of Pittsburgh and is often a sports enthusiast who proudly wears black and gold and shares in a common, unapologetic love for all things Pittsburgh. The tailgate is an experience enjoyed by all.
DETAILS TO COME! SEE YINZ ON NOVEMBER 4th!