HERE FOR YOUR BUSINESS.
MINC is an award-winning, full-service integrated marketing firm that combines strategy and business development with planning and creative services.
We offer strategic planning, creative services, agency support and studio rentals that fit your needs and budget.
We work with various industries ranging from healthcare to industrial construction, startups to global corporations.
Whatever the size or industry of business we work with, our process is the same.
We identify a purpose and start with the end goal in mind.
At MINC, we don't just do marketing. We create customized marketing solutions that enable our client's business to thrive.
Our experience in working in complex, diverse industries enable us to quickly adapt and perform.
Our biggest value to our clients is in our ability to create, assist, manage, or lead where and when we are needed.
From concept to creation, and everything in between, we are there as we bring our clients' vision to life,
on time and within budget, truly creating a competitive advantage and achieving maximum results for our clients.
At MINC, we say we are here for your business. Let's see how our business can work for you!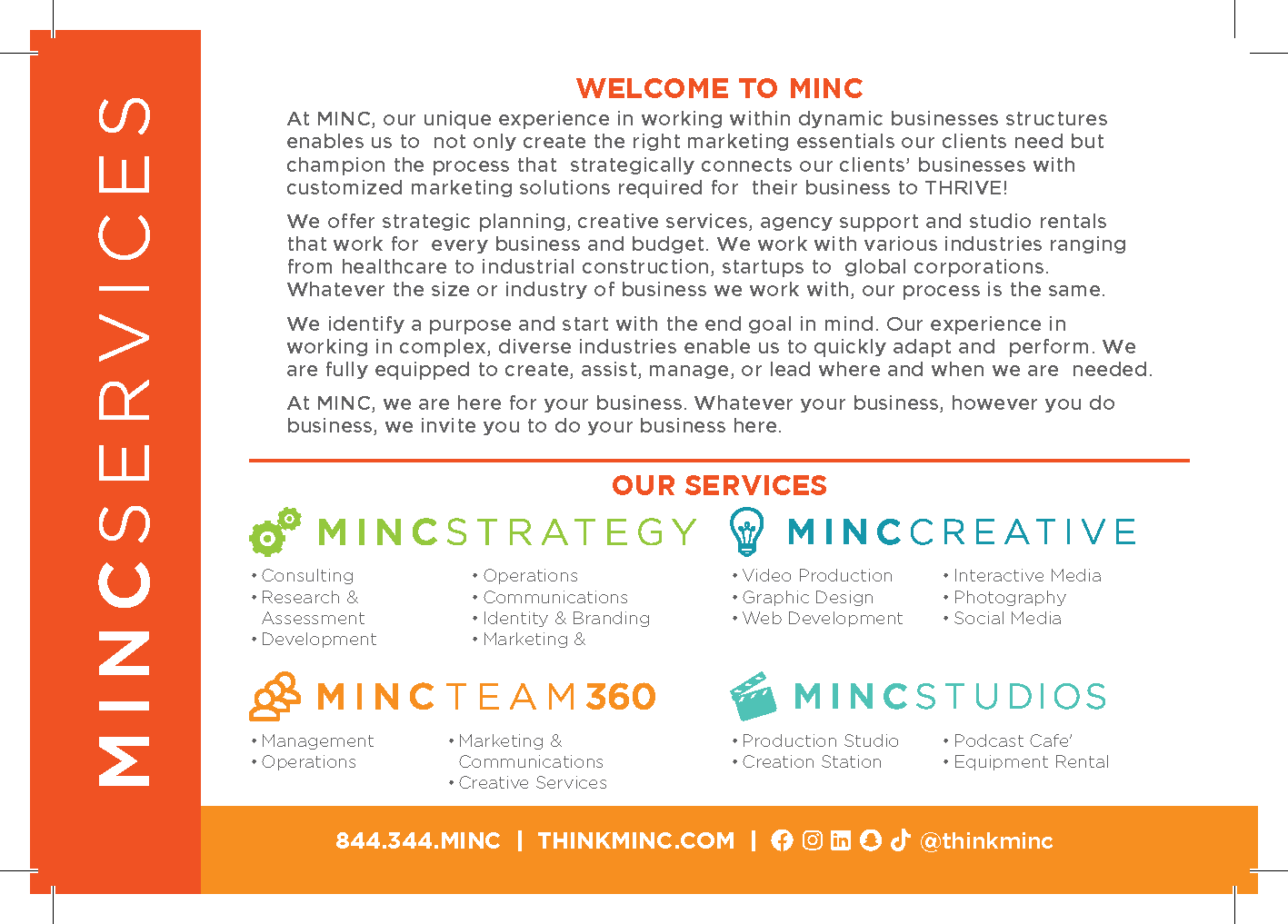 Message Amy at amy@thinkminc.com