Trinity Health System
Trinity Health System, located in Steubenville, OH, offers a full array of acute and outpatient services on two campuses, with a service area of just over 200,000 individuals across the tri-state area. Trinity is accredited by the Joint Commission on the Accreditation of Hospitals and is a member of the American Hospital Association, Voluntary Hospitals of America and the Catholic Hospital Association. Trinity Health System understands patient education plays a vital role in maintaining a healthy community, and the health care staff participates in numerous community outreach events and programs throughout the year.
The Problem
In developing and introducing a new robotic surgery program, the first in the region to do so, Trinity Health System needed an effective internal and external marketing communications plan to reinforce the feelings of strength and pride, advancement, and excellence in patient care within Trinity Health System as well as the community.


The Solution
We assessed the current internal communication process throughout the health system, developed and spearheaded the robotics program and launched the "Leading the Way" creative campaign to demonstrate how Trinity Health System is making a positive difference in patients' lives.
The campaign showcased patients' stories about how THS, their physician and the da Vinci surgical robot made a difference in their lives. The external campaign showcased the robotic surgery technology and its advantages, while the internal campaign educated the staff and providers about the messaging and how they too could be part of leading the way and making a difference in patients' lives.
The Results
Trinity Health System "Lead the Way" with Robotic Surgery in the tri-state region being the first to market in the eastern Ohio region to launch the da Vinci Surgical System and performing over 1,000 robotic surgery cases increasing surgical volume 9% overall.
Minc Strategy
Consulting
Development
Identity & Branding
Planning
Research & Assessment
Communications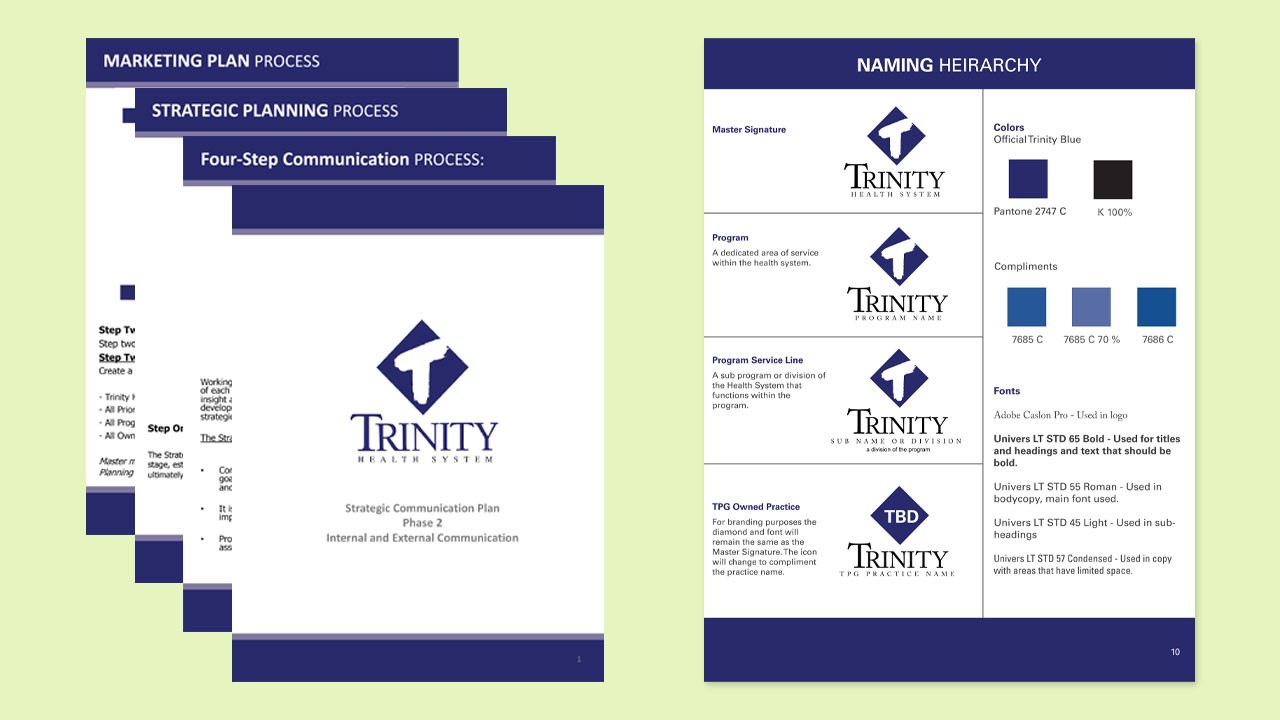 Marketing Plan and Naming Hierarchy
Minc Creative
Video Production
Web Development
Graphic Design
Photography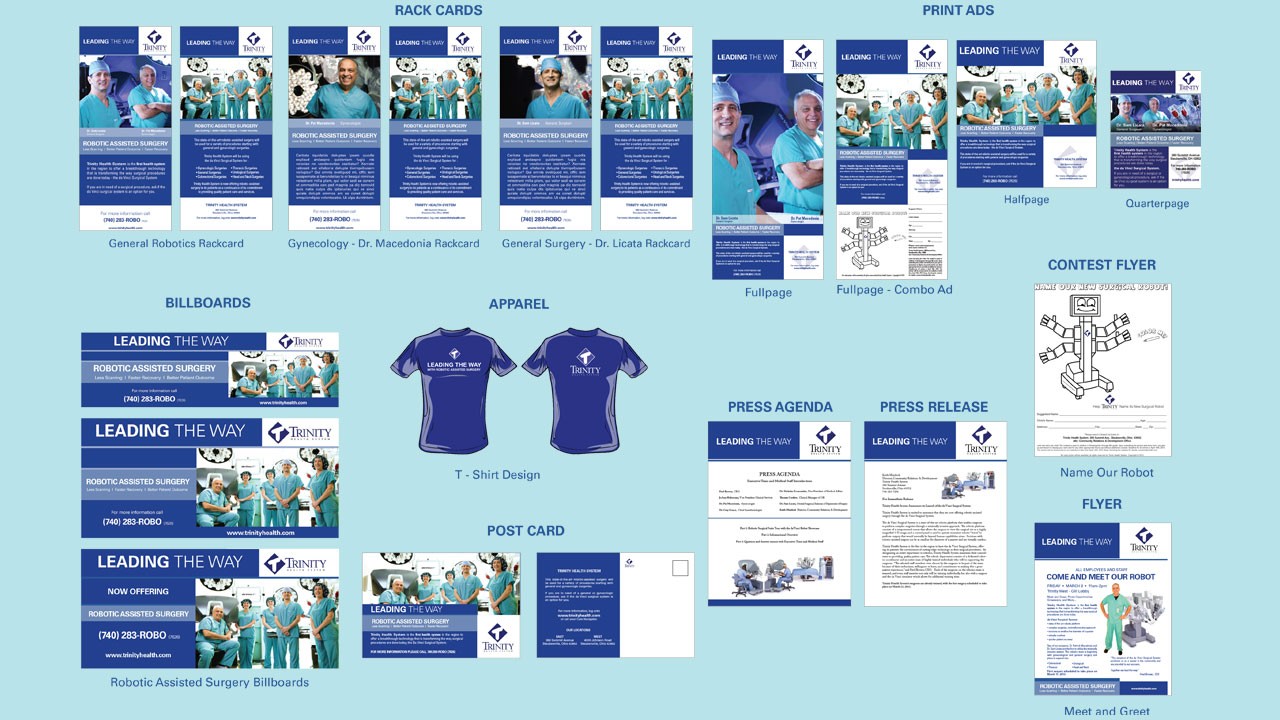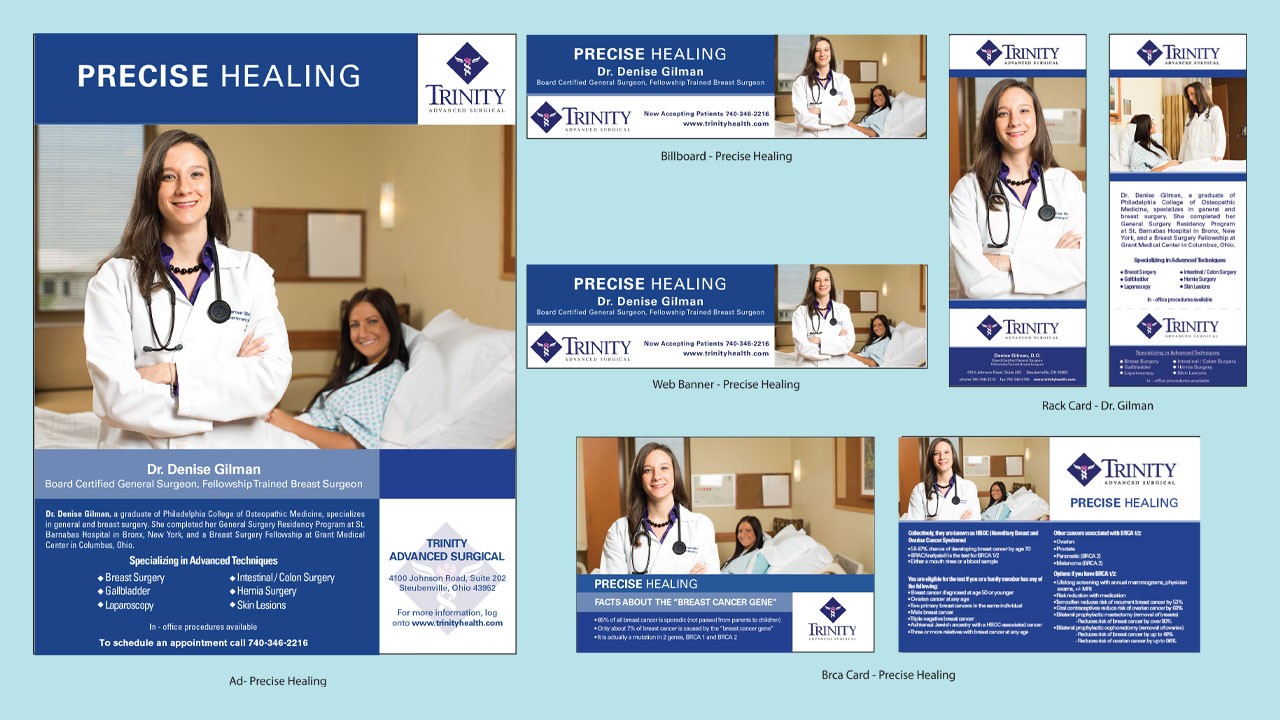 Leading the Way Campaign
Leading the Way Commercial
Robotic-Assisted Surgery Commercial
Advanced Surgical Care Campaign
Minc Team 360
Creative Services
Marketing & Communications
Track & Measure
Management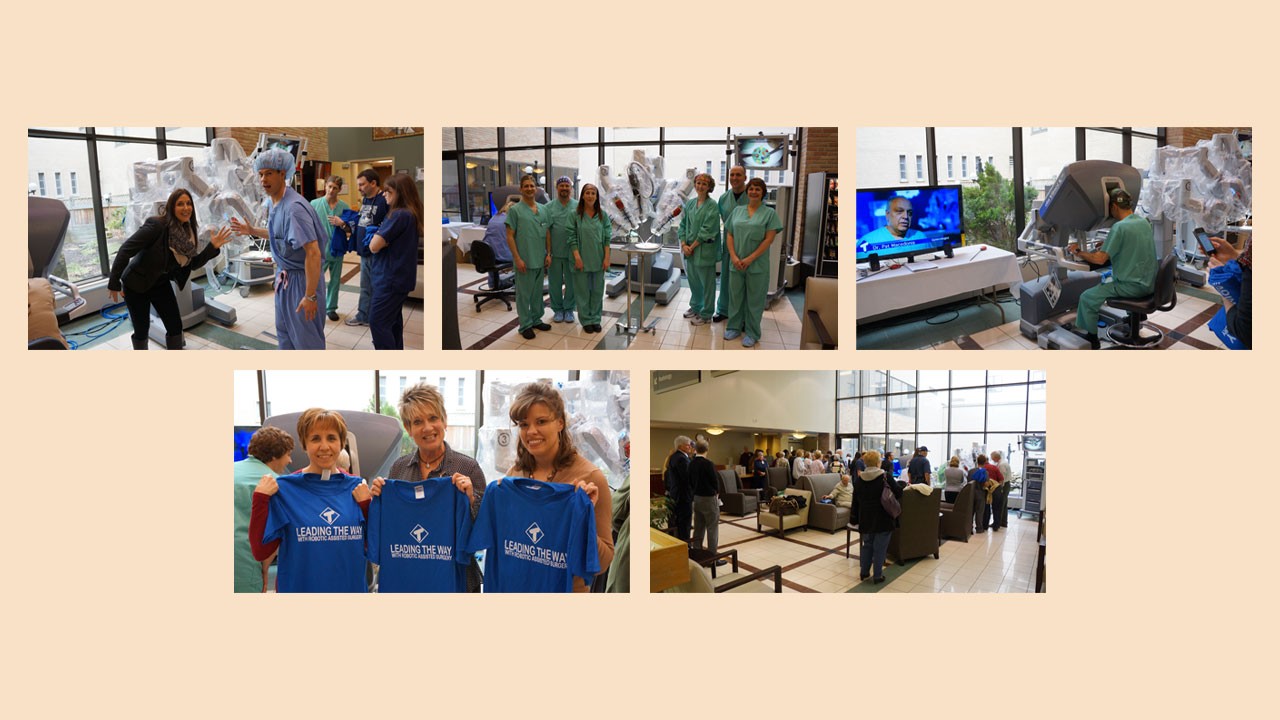 Our Clients
We love being at the center of it all and look forward to starting our journey with you.