WVU Medicine Children's
WVU Medicine Children's, in Morgantown, WV, provides specialty maternal, infant, and pediatric care for families in West Virginia and the surrounding region. They offer care to high-risk mothers, premature infants, and children with life-threatening conditions through adolescence to adulthood.
The Problem
MINC worked with WVU Medicine Children's to develop a visually engaging marketing campaign for its new building fund, targeting current donors, potential donors and local community members.
The Solution
The "Kickoff for Kids" campaign series featured a main print ad as well as series of social media ads. The hospital partnered with Little General Stores to sell footballs to benefit the hospital and the kids on its team. The campaign showcased stories and successful outcomes from patients who had received care at WVU Medicine Children's…what it was like to be "part of the team."
The Results
The hospital plans to use this "Kickoff" campaign to as a building block for future marketing initiatives.
Minc Creative
Social Media
Graphic Design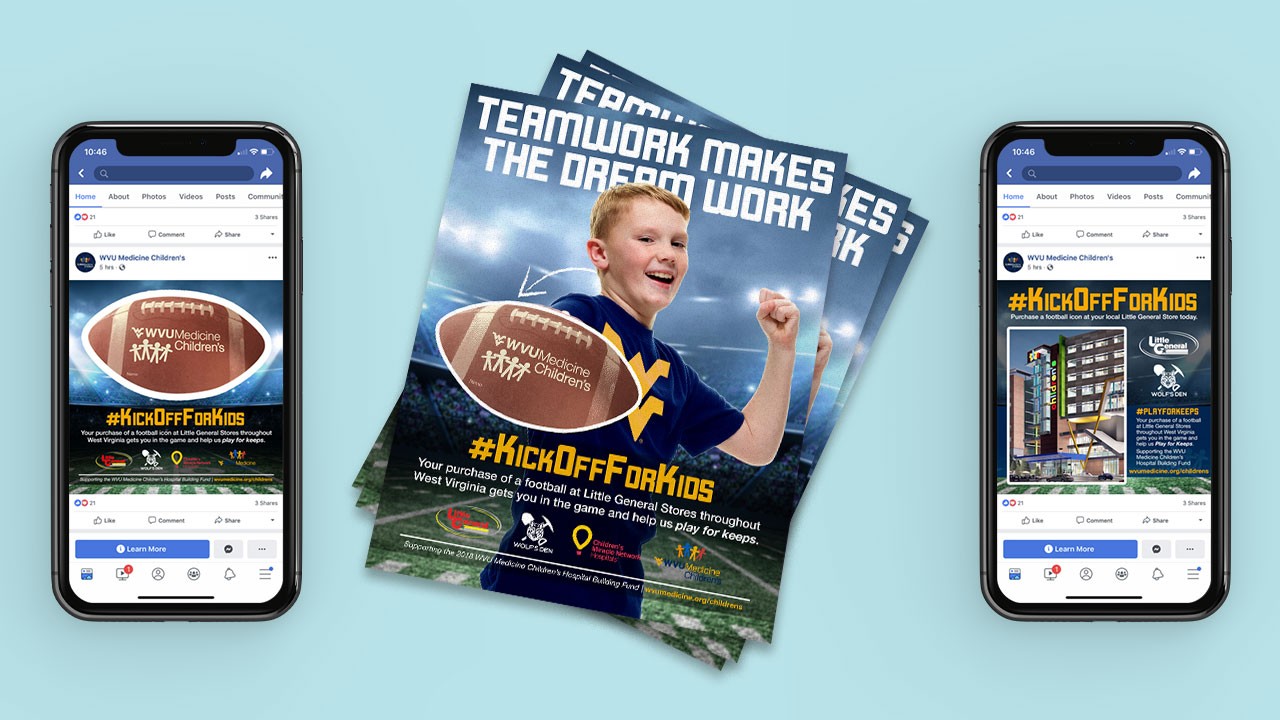 Our Clients
We love being at the center of it all and look forward to starting our journey with you.