The Washington Hosptial
The Problem
The Washington Hospital was in a difficult spot – as a result of a tough economy, the hospital was undergoing cost containment while still being charged to meet the needs of the community by opening a brand-new surgery center, critical care unit and emergency department.
The Solution
Given all of the changes throughout the hospital system, we recognized that the hospital's own staff and physicians would play a key role in developing a successful marketing communications plan.
We embarked on a new campaign, "We Are… The Washington Hospital," which was developed to highlight the hospital's attributes to its patients and the communities in which they live. The overall goal of the campaign was to reinforce the feelings of strength and pride, advancement, and excellence of patient care within The Washington Hospital as well as the community.
We chose personalized messaging and imaging that invoked an emotional connection by featuring the hospital's own physicians, personnel and staff. The campaign aligned the hospital as the center of the community, and it highlighted the differences in the level of care patients at the Washington Hospital received….from people they knew and trusted.
The Results
To further increase staff and physician engagement, the "We Are" campaign was debuted internally first. The Internal Launch consisted of a supplemental campaign called the "Daily Dose of Difference" which focused on the stories and testimonials from the hospital's very own physicians, personnel, and staff. Internal audiences also had the opportunity to view the "We Are… The Washington Hospital" commercials before anyone else. The personalized images captured during the filming were also displayed throughout the hospital, helping to make staff feel even more part of the campaign.
The multi-media campaign was so well received both internally and externally that it was then carried down throughout the programs and service lines as well, to give the programs their own voice all while uniting The Washington Hospital under one campaign. A creative campaign was customized for each of the hospital's strategic programs to showcase the services offered with the program and included brochures, print ads, billboards, E-blasts, website banners and newsletters.
The "We Are" campaign was a huge success and gave the hospital the needed momentum to embark on its next journey….transitioning from a hospital to a health system.
Minc Strategy
Communications
Marketing & Advertising
Planning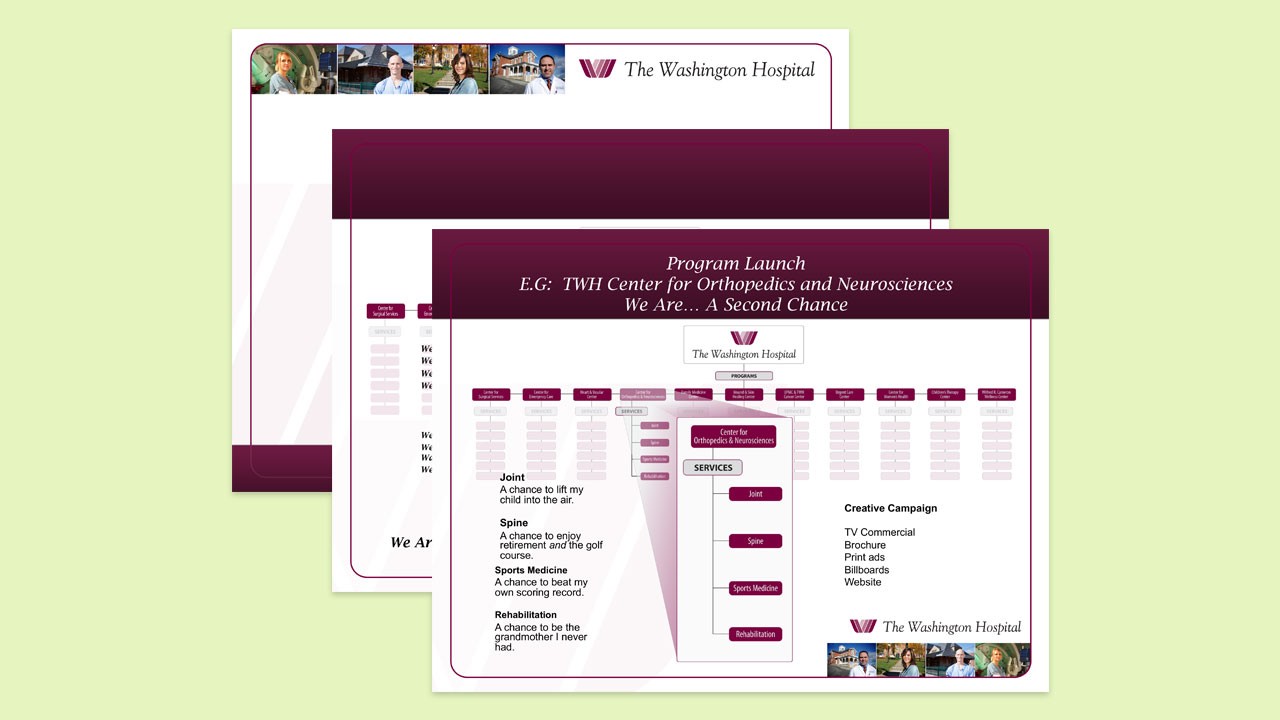 Minc Creative
Video Production
Graphic Design
Web Development
Interactive Media
Photography
Social Media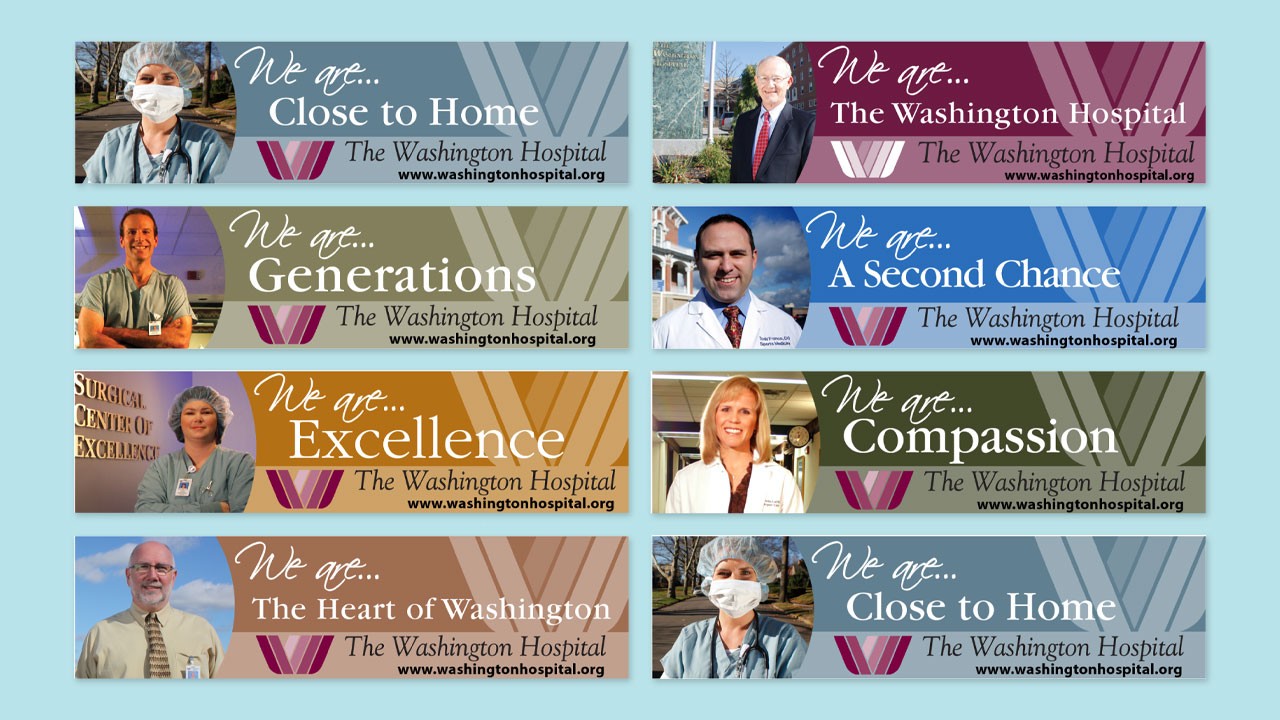 Our Clients
We love being at the center of it all and look forward to starting our journey with you.