Pressley Ridge
Pressley Ridge is committed to changing the lives of children everywhere by doing whatever it takes to create success for children & their families.
Founded in 1832, Pressley Ridge is an organization that understands the impact a nurturing environment, loving relationship and listening ear can make in a child's life. Pressley Ridge also believes that all children can change and grow if given the love and support that they need to do just that. The organization also understands that families in difficult situations need support too in order to make their lives, and the lives of their children better.
Pressley Ridge helps more than 5,400 children and families every year through Educational Opportunities, Foster Care Connections, Residential Options, and Community-based Support with locations in Pennsylvania, Delaware, Maryland, Ohio, Virginia, West Virginia, as well as internationally in Portugal and Hungary.
Minc Strategy
Planning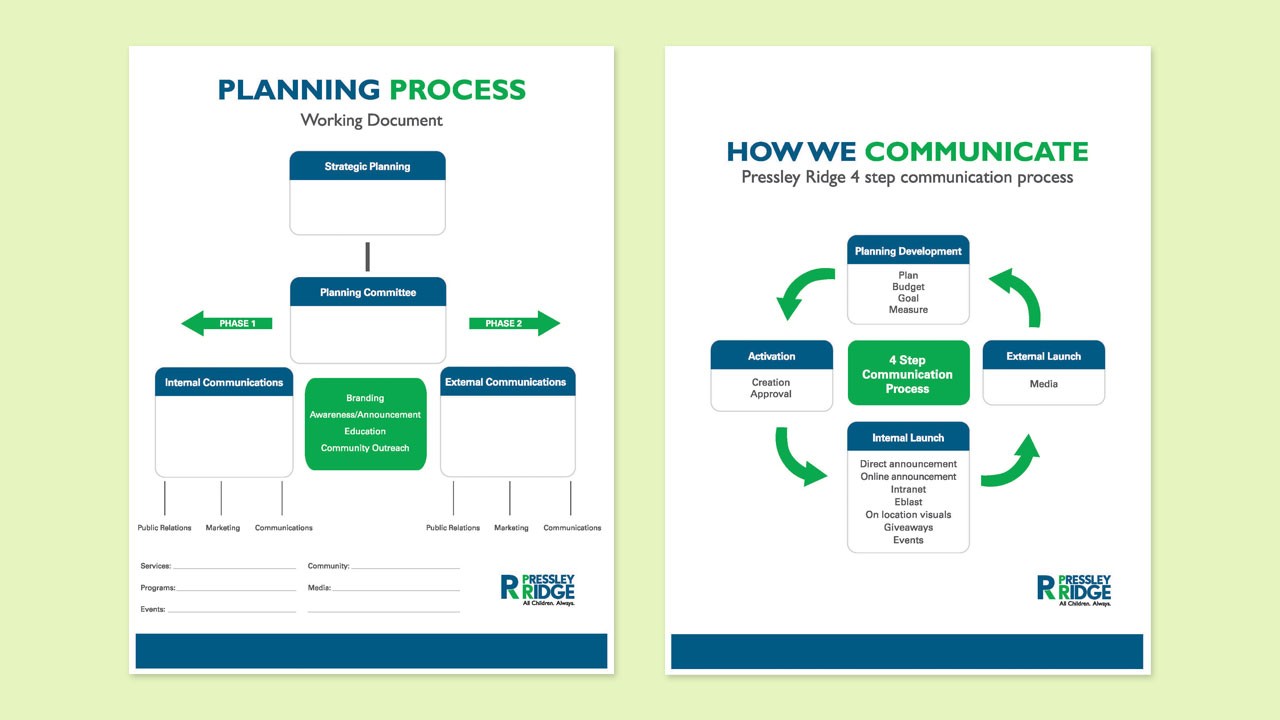 Communications Plan and Process
Minc Creative
Web Development
Graphic Design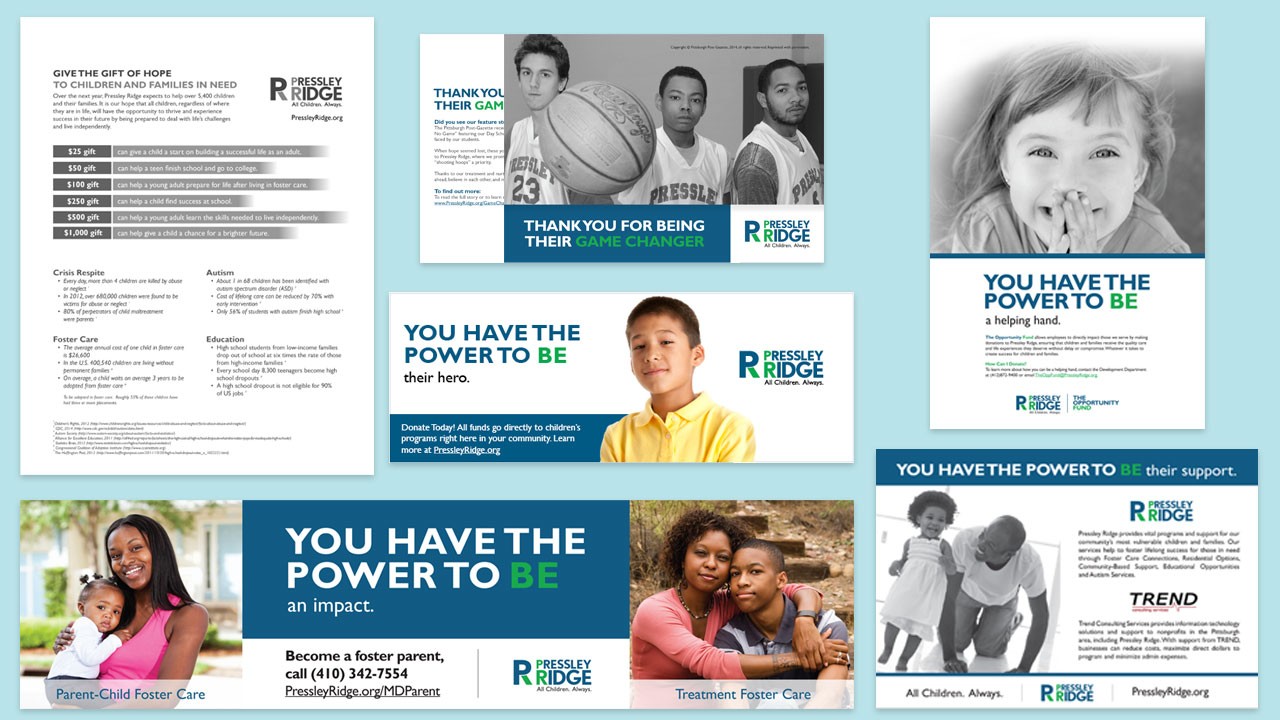 Our Clients
We love being at the center of it all and look forward to starting our journey with you.